33 Gel Coat Resin High Mechanical Strength Good Toughness
Product Detail
Product Tags
PROPERTY
• 33 Gel coat resin with high strength and excellent toughness, small shrinkage and good product transparency.
APPLICATION
•It is suitable for the brushing process and the production of surface decoration and protection layers for various common glass fiber reinforced plastic products.,ect
QUALITY INDEX
ITEM
 

Range

 

Unit

 

Test Method

Appearance

White paste viscous liquid

Acidity

15-23

mgKOH/g

GB/T 2895-2008

Viscosity, cps 25℃

1. 5-3. 0

Pa. s

GB/T 2895-2008

Gel time, min 25℃

7-20

min

GB/T 2895-2008

Solid content, %

65-71

%

GB/T 2895-2008

Thermal stability,

 80℃

≥24

h

GB/T 2895-2008

Thixotropic index, 25°C

3. 0-5. 0
Tips: Detection of Gelation Time: 25°C water bath, 50g resin with 0.9g T-8m (NewSolar, L % CO) and 0.9g M-50 (Akzo-Nobel)
MECHANICAL PROPERTY OF CASTING
ITEM
 

Range

 

Unit

 

Test Method

Barcol hardness

38

GB/T 3854-2005

Heat Distortion 

t

emperature

60

°C

GB/T 1634-2004

Elongation at break

3.5

%

GB/T 2567-2008

Tensile strength

55

MPa

GB/T 2567-2008

Tensile modulus

3000

MPa

GB/T 2567-2008

Flexural Strength

100

MPa

GB/T 2567-2008

Flexural modulus

3000

MPa

GB/T 2567-2008
MEMO: Performance standard of resin casting body: Q/320411 BES002-2014
PACKING AND STORAGE
• Packing of gel coat resin: 20 kg net, metal drum
NOTE
All information in this catalogue is for informational purposes only and is based on GB/T8237-2005 standard tests and may differ from actual test data.
Since the performance of the user's product is affected by many factors, the user needs to self-test before selecting and using the resin product during the production process of using the resin product.
Due to the instability of unsaturated polyester resin, it should be stored in a cool place below 25 ° C, refrigerated truck or transported at night, avoiding the sun.
Shelf life may be shortened due to inappropriate storage and shipping conditions
INSTRUCTION
• 33 gel coat resin does not contain wax and accelerator, but contains thixotropic additives.
• The mold should be treated in a standard manner before use to meet the requirements of gel coat construction.
• Color paste recommendation: special active color paste for gel coat, 3-5%. The compatibility and hiding power of the color paste should be confirmed by field test.
• Recommended curing system: special curing agent for gel coat MEKP, 1.A2.5%; special accelerator for gel coat, 0.5~2%. It is confirmed by field test during application.
• Recommended dosage of gel coat: wet film thickness 0. 4-0. 6tmn, dosage 500~700g/m2 »Gel coat is too thin and easy to wrinkle or reveal the bottom; too thick is easy to sag, crack or blisters; uneven thickness is easy to rise Wrinkles or partial discoloration, etc.
• When the gel coat gel is not sticky to your hands, the next step (upper reinforcement layer) is made. Too early or too late, it is easy to cause wrinkles, fiber exposure, local discoloration or delamination, white mold release, cracks, cracks and other problems.
• For those with higher weather resistance or heat resistance requirements, it is recommended to choose Chebi isobenzene-neopentyl glycol 1102 gel coat resin or 2202 gel coat resin.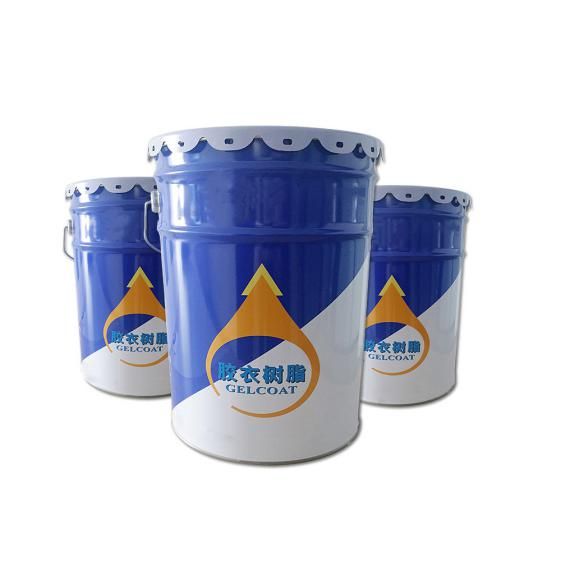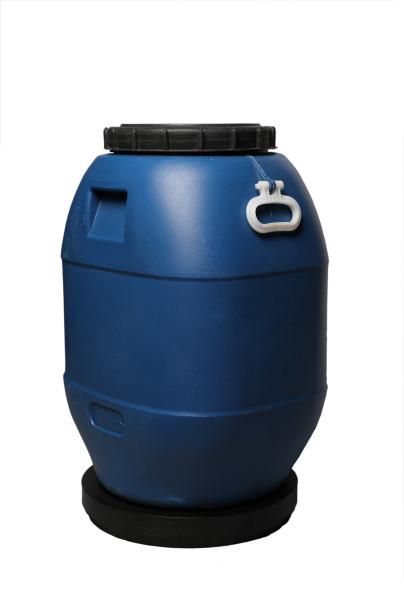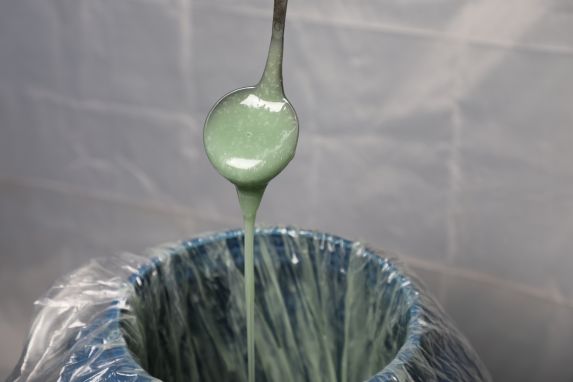 ---
Previous:
HCM-1 Vinyl Ester Glass Flake Mortar
---